Email Campaigns
email campaigns
Purpose: Email campaign used to attract new and existing patients to come in for a special Bkack Friday promotion.
Using
MailChimp
, I'm trying to bring about a new look for our outdated email campaigns, or what is expected from Boston Medical Group.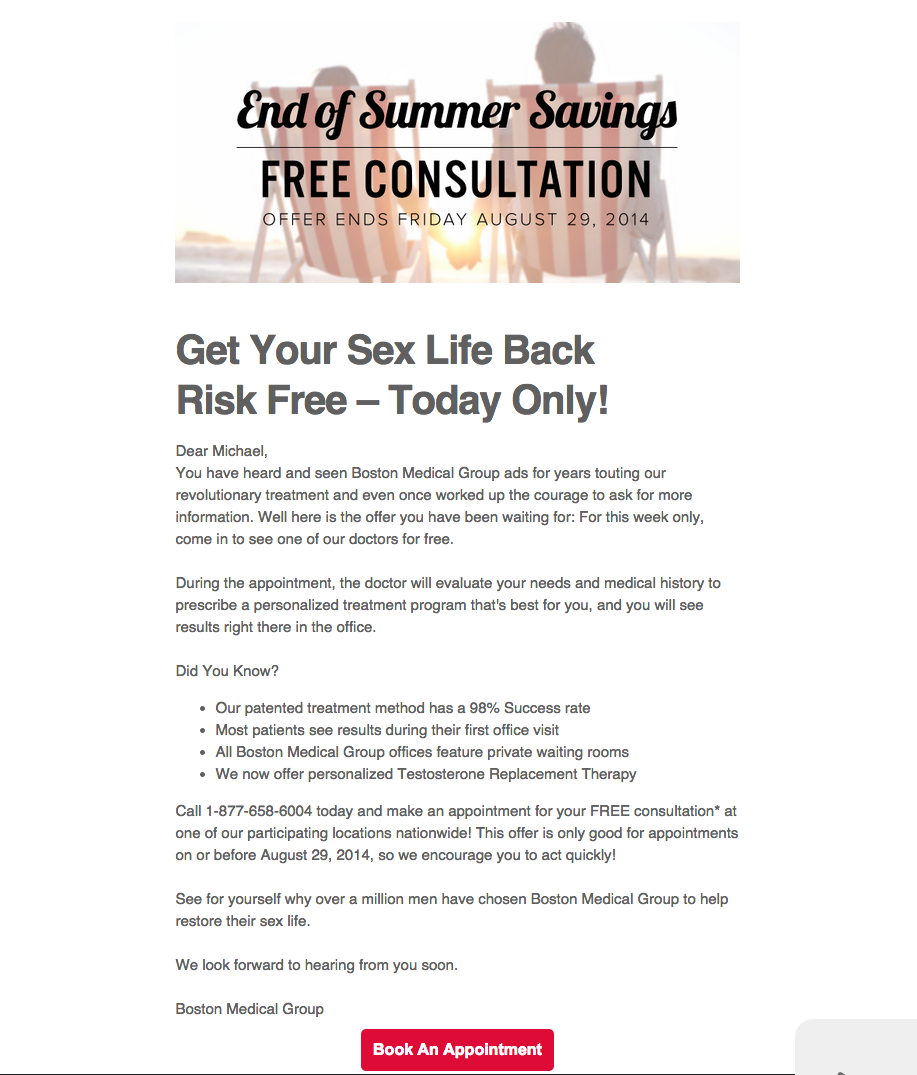 Purpose: Remind new prospesctive patients (leads via formfill on the web or failed bookings) to come in before the end of summer and take advantage of a special.
Using MailChimp- designing clean, end of summer email to give brand trust and modern look.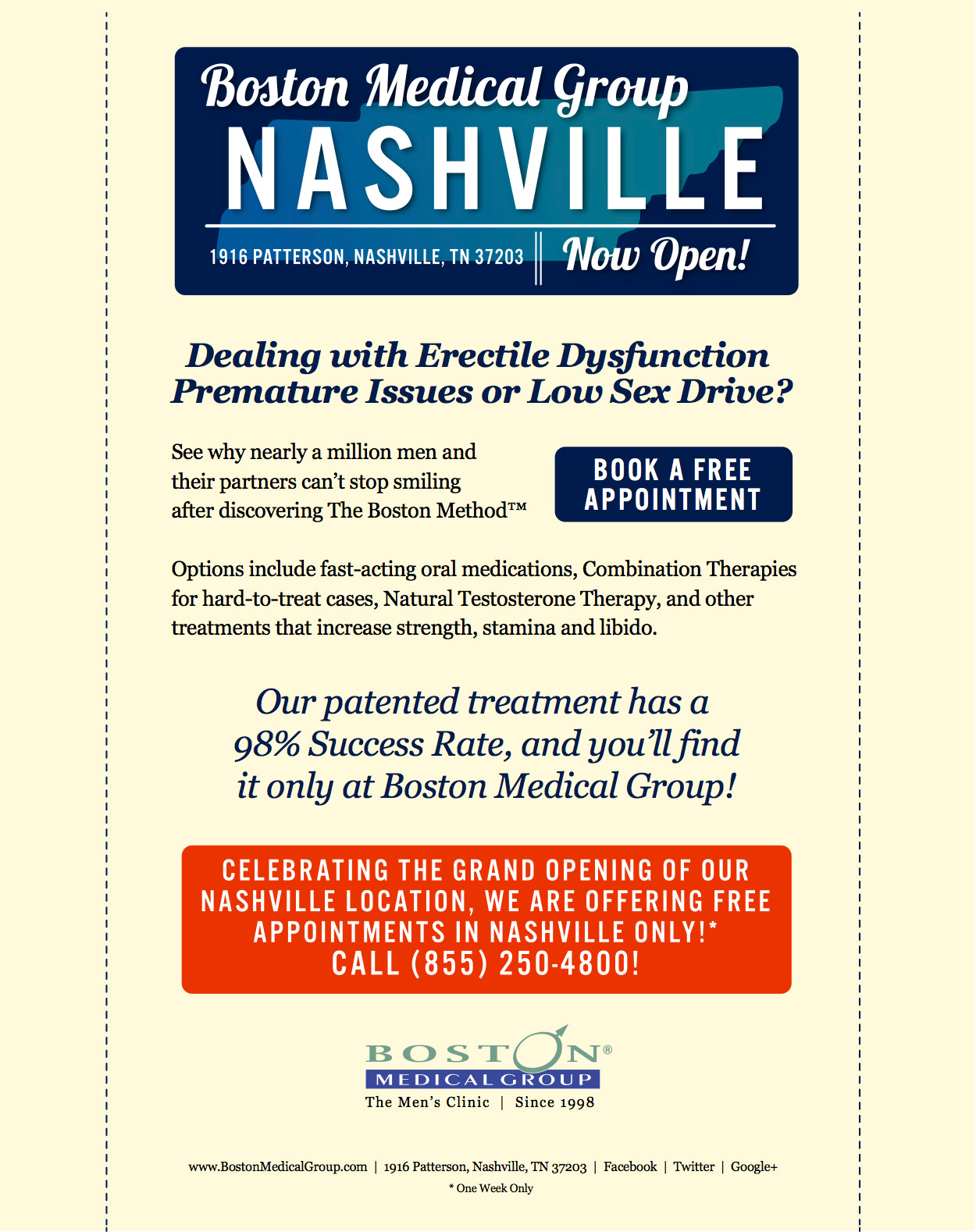 Purpose: We opened a new location in Nashville, and with the help of the Tennessean, we sent out a mass email to newspaper subcribers letting them know the good news.